Hello WoN users and welcome back to another Alicante and Beyond! For your IG satisfaction, dear Tziporah has been away on a magical tour of the world, taking some time to myself and causing chaos in pllllenty of beaches. evil laughter In IRL terms, I have actually been on a relaxing holiday, spending quality rest time with special person people in my life BUT NOW I RETURN! As do my high quality blogs! So let's get to it, starting with our featured staff member, Thor Nightshade!! Representing the Institute of the Week, Fairchild!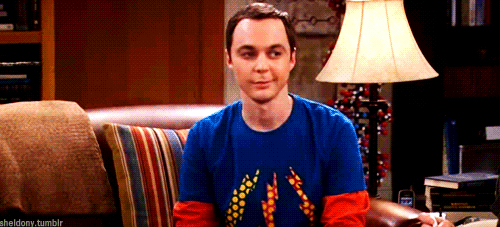 Look at dat cute face! So precious! Anyway, lets see what is going on in World of Nephilim! In IG news, it turns out that there's a shortage of witchlights!! Yes, Cole Mahelona, our awesome and hard working Nephilim Times CE has reported that our best resource is quickly running out and anyone owning more than one must hand it in as soon as possible! Devastating news! I obviously don't have any extras... *cough* Anyway, follow the link to the article in our featured articles and books section below!

Now we may not have any further news BUT did you know that each week, the Social Media team is going to spotlight one of our marvellous institutes? Well you know now! So I ask you all to strap on your fairy wings for our highlighted institute: Fairchild!! The Institute of the strong-willed, imaginative and spontaneous, Fairchild is home to plenty of famous faces, both on site and in the Shadowhunters world. Some of our famous Fairchilds include Clary Fairchild, Jocelyn Fairchild, Aiden Everheart, Deanna Lightweaver and Madeleine Mahelona! Fairchild has a lot to offer to the site, including a great array of awesome teams like the News Fairies notice board team, the Competing Fairies or DE Team and the Welcoming Fairies that welcome and guide you to the institute! An open and busy mind is always welcome at Fairchild!




So next up we would usually give a talky about classes but I thought this week we can switch to on site jobs! This will be a regular thing where we focus on either a class or a job every now and then. For today, the featured job is... Journalist!

Now one thing we should remember about this job is that it isn't just the newspaper journalists that are the writers of the site. The job of journalist can be for the Nephilim Times (lead by Cole Mahelona) or the Shadowhunter News (lead by Thor Nightshade) but it is also a job for the institute notice boards! Only difference? No colour for the NB teams. Should that dissuade you? Hell no! Being a journalist is awesome! Getting the entire site to see your hard work and leave nice comments on your article, trust me, it's great! If you don't think so, check this quote from our own Deanna Lightweaver who posts articles all the time!

"Naturally having a job is amazing, but you should never forget to show your institute some love as well. Myself, I am looking for the kind and creative users to write and welcome our new students, a job that cannot be underestimated and could make a big difference for anyone! Being a journalist is the best and the work is always worth it!"

So there you go! Wanna be a journalist? Send an FM to your institute head or to our CE's (or even both!) and see if you have the writing skill needed for a rewarding job!  
NEW BOOKS AND ARTICLES


Witchlight Shortages!:
https://worldofnephilim.com/media/article/9422fc56-52f4-4c7c-a78f-8c47dc65eb12?reno=60a67f1a-d908-429b-9e57-30effe7b732a

Wings of Change:
https://worldofnephilim.com/media/article/c607a4d5-6d39-48eb-872b-8c4b40872d2d?reno=825cdd61-7ff4-4e85-8337-753d9cd5ed80

TO LOVE IS TO BURN, TO BE ON FIRE...:
https://worldofnephilim.com/media/article/de198b80-6f76-484c-b701-8c4beea643b9?reno=2644559f-9ff2-4053-bb13-fdde4ecc28a1

Healing Properties of Plants:
https://worldofnephilim.com/library/4cd2a9ec-6b39-4ab2-b8be-8c43c7647dba?reno=a099668f-49f1-433c-9775-1ff7e05d1ceb

 

 

That will be all for this week's Alicante And Beyond! I know, long one, right? Not to worry, next week we will have shorter sections and much more to write about, along with a special surprise for next Sunday's article. The SoMe Team rides again!!! MUHAHAHAHAHAH!!