Jingle bells, jingle bells, jingle all the wayyyyy!!! Oh what fun, it is to blog, on the Nephilim site todaaaaaaaay!! HAEY!! Merry Christmas everyone! Welcome to the Alicante And Beyond: Vol 6, Christmas Edition! Today's article will be very Christmas centered this week with a big Christmassy announcement from the social media team! Also, let's give some congrats to our own boysenberry Emeraude Rosenback for being this week's User of the Week! So proud of you Eme!


But before we get to the Christmas festivity and fun, we are gonna have ourselves a little bit of a job promotion. If you have been noticing the front page box, you'll see that we have plenty of students jobs available, including... Watchers! As some of you may know, I was indeed a watcher for my own Heron institute and it seems that both Herondale and Morgenstern are in need of new greps, so if you're feeling up for a great job of topic snooping, head over to the Watchers club in the clubs and see how you can apply!




TIME FOR CHRISTMAS!!! So here we now have our big Social Media announcement. For the next week from Monday 24th until Sunday 30th, the Social Media Team will be launching the Seven Days of Shadowhunters! This little quick treasure hunt will require you all to get circulating on your Facebook, Twitter and Instagram accounts to find little easter eggs we have hidden in our regular posts! The social media team makes a point of posting every single day and, for those who follow us, you'll know we are big fans of pictures! Well, in the next seven days, we will be leaving a surprise character from the Shadowhunter series, dressed up all Christmassy, embedded in the pictures on one of our daily posts and it'll be up to you to find them and send an FM to either me or dear Emeraude with who you think is the character we have chosen!

Now you may think, "well I know the SoMe schedule, this is easy"... WRONG!! There will be a facebook, twitter and Instagram post each day and you'll have to surf all three in order to find our mystery character. Remember, you can only send one FM so make it count and make sure you're following WoN on all of these sites so you don't miss a thing! There will be three winners chosen from who can guess correctly and for the most days and these winners will receive a mystery prize on Sunday! Don't worry about 1st 2nd or 3rd place, all the prizes are equal in value! So keep a nice festive eye on your Facebook walls next week!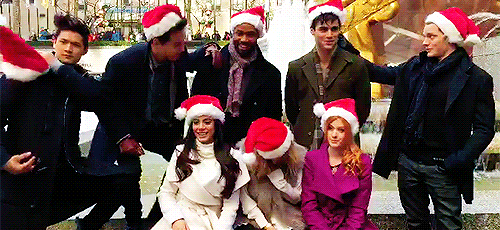 NEW BOOKS AND ARTICLES



SHADOWHUNTER TOOLS:
https://worldofnephilim.com/library/4fe545c5-d0b9-4aac-b152-8c8c32970fc7?reno=420537e2-5db3-44e3-ba1a-64dea29537a7

DEMON PENGUIN BREACH IN THE MOSCOW INSTITUTE!:
https://worldofnephilim.com/media/article/ee5fbbb4-c538-4374-840d-8c8de28c6825?reno=7db2a47e-1089-4f13-8e65-b2366d47a296

IT'S LAVA FIRST SIGHT:
https://worldofnephilim.com/media/article/c9937b97-7635-4a6e-98b1-8c865f8c6ac1?reno=b099b21a-2082-4a9e-af60-c66f57d54129
AND NOW FOR A PUBLIC SERVICE ANNOUNCEMENT FROM MAMA BOYSENBERRY

Are you aware that the Social Media Team is recruiting right now?
Do you feel like you are on social media too often? Scrolling through Facebook, favoriting Insta posts? Why not put that scrolling thumb exercise to some site use and sign up for the Social Media team!

All you gotta do is head on over to the SoMe club and click on the club to see how to apply and then send your application to Tziporah Zima, it's ever so simple!