Ya like cats? We got plenty of them! Welcome to Alicante and Beyond, Volume 14! In this edition, we will be taking a peek at some job on the site, a new little column from the SoMe Leader herself, a quick little quizzy section and even a new event from the SoMe Team with much more news in between!!
- From :
WELCOME WELCOME!! I know you've all missed me but be pleased and rejoice as A&B is back again with volume 14... CAT EDITION! We have cats galore in this article but also plenty of news, fun and games and more along with it as Alicante and Beyond will be branching out and doing much more than usual! Of course, there's the regular site news and job openings but we will also have more interactive stuff such as weekly mini-games and interviews from staff and students alike. LET'S GO!
WANNA TEACH... CAT-OMANCY?
I know its a terrible pun, don't judge me. Mads and Luca are currently on the lookout for a new Mentor of Astronomy to join the Academy and teach all the students about the stars!

Vienna herself says that the subject is (and I quote, she actually said this and I just cannot even) "bae". Interesting choice of words but very true indeed! You get your own tower to stalk the entire Academy in and even hide your snakes in there, as Vie puts it. I think we need to keep a closer eye on her.

Think you can tackle the wondrous art of reading the stars and the universe? Then follow this article to see how to apply!
https://worldofnephilim.com/media/article/d182a05b-b5fa-45cb-8b91-8e581e70ffca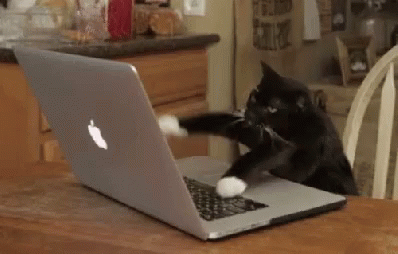 SOCIAL MEDIA CAT-ASTROPHE!


I AM THE PUN QUEEN!

Anywho... we have some Social Media goings-on coming up now! Did you think I was done with the cat theme? Oh no, we are going to ride this train all the way to termination. But as for the SoMe things, I'm here to announce the new SoMe event, The Week of Whiskers! best name ever.

This event will be taking place from tomorrow until Sunday 18th August on Social Media! Your objective is simple: Choose a breed and spread it like wildfire. On every social media post this week, you will need to take a breed of cat and post it in the comments of every social media post from WoN that you can see. It may be Facebook, it may be Instagram. It might be one post in one day or four all at once! You never know. The person who posts the most pics of their feline friend will receive A LIFETIME SUPPLY OF CAT FOOD!!! And some dollars to get a cat to feed of course.

Oh, and don't forget to make your cat breed your profile picture here on WoN so I know who is using which! GOOD LUCK!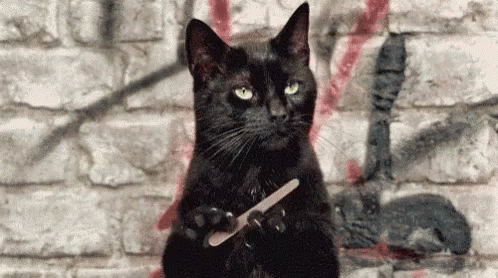 SOME SUNDAY THOUGHTS
Speaking of food, wanna know something for the Sunday Thoughts? Well here's a small list of foods you can monch on with your cat at home, in case you're tired of eating separately:

• Meat - Great for a strong heart, good vision, and a healthy reproductive system, cooked meats are a nice snack to enjoy with the cat! Just no raw meat though.
• Whole Grains - Full of protein and easy to make. Corn is a good start and mashed brown rice or barley works too but cats mostly like smaller grains like millet and couscous. Again, make sure they're cooked!
• Fish - The obvious one! Canned or cooked fish is fine for a treat and help with arthritis, kidney disease, and heart disorders. Just don't share the sushi.
• Eggs - These are a super source of protein for your cat, but make sure they're cooked properly first!
• Veggies - Not all cats like vegetables, and even fewer like fruits but if you want them to get their vitamins, try nomming fresh cucumber or cantaloupe, steamed broccoli, or asparagus but steer clear of onions and garlic!
• Cheese - Small doses only! Cats aren't very good with dairy but they can handle cheese in small amounts for a light snack!

 
QUICK QUIZZES
QUICK QUIZ TIME! Answer our three questions in the comments to win a small trinket for each question!

1. What was the name of Magnus Bane's first cat?
2. Where did Chairman Meow's name come from?
3. How old is Church?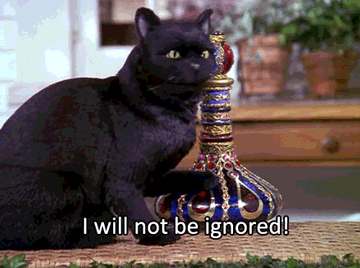 A FEW FRIENDLY REMINDERS
Well, that's all for this blog! Now for the new ending section where I give each Institute a reminder for them of something going on in their personal circles as well as a big site reminder for all!

Lightwood! I had a snoop around in your Institute and saw that Dominik was scouting around for new Institute Team members! Head over to your Lightwood Club to see how to apply for those and help out!
Morgenstern! Have you voted in your awards yet? WELL GET TO IT!! It's nearly the end of a fantastic year and you need to be ready for a fun awards ceremony with the Fairies!
Herondale! Are you gonna let Fairchild beat you with such a narrow margin this year? I THINK NOT! Get those butts in gear and do all the riddles every day until the end of the year and secure that victory!
Fairchild! You've got awards too you know, so follow that link on the Fairies and Stars article to send in your votes!
Shadowhunters! To finish off this awesome blog, let me remind you of the Graduate courses coming up! We have Centurion Training with Aiden Everheart, Silent Brother Training with Luca Beaumont, Iron Sister Training with Madeleine Mahelona, The Art of Deception with Cole Mahelona, Fortune Telling with Mateo Carrington, Global Studies with Selene Cavalieri and Sociology with Tziporah Zima! New things are on the horizon, so I shall see you again in the next blog!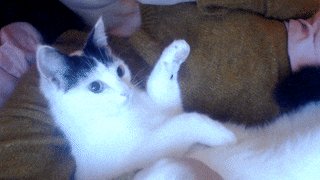 NEW BOOKS AND ARTICLES


♡ ︳ROLE MODEL AWARD: VOTING IS OPEN!
https://worldofnephilim.com/media/article/8c3b3fee-bd7e-4cc6-a215-8e58a8ccc63d?reno=1df75c6e-3b98-4397-9d5a-40a925cf81f3

HOW TO SUMMON A DEMON
https://worldofnephilim.com/library/3733f5ae-8089-458d-bb17-8e5e8a989bf6?reno=81a8b385-7bfc-4779-afd9-0467a842699d


THE MYSTERY OF THE CHAIR
https://worldofnephilim.com/media/article/8e8d7e9b-bcb1-4082-97e3-8e611c5f675a?reno=680dcc31-4bf0-45c6-93fd-ec8c5f4edb7c


DOUSED IN LOVING TARGETS
https://worldofnephilim.com/media/article/55c907e3-40cc-4177-a480-8e58d1b3d3bd?reno=49c5b965-7d99-4066-b5b1-1b3c0feeaa04