This week we focus on a LOT of jobs around the Academy, fancy a new activity here on the site? Apply now and have your name transform in the colours of the rainbow!
- From :
This week our Mama Boysenberry is a little busy so I (Eme) decided to try the write your favorite article (don't say otherwise, I know it's the truth). We will take a look at all the jobs available to join the staff as well as for student jobs and those available within the institutes. Welcome to Alicante and Beyond, Volume 12!
WORK WORK WORK!
We have many opportunities for you! Do you want to invest a little more in your Institute? That's good, your Head of Institutes are looking for motivated students or adults to fill their ranks. Would you like to welcome new users? Then the Welcoming Teams are for you! Unless you have Event ideas/suggestions for your institute? The Event Teams will welcome you with open arms. Article ideas to write on the Institute Notice Board? The journalist Teams will suit you better. Anything you like? Do you prefer adrenaline? Maybe it's the Decursio Equestris Teams that will interest you. If you are interested in one of its Clubs, contact your Head of Institutes! But hey, don't forget! You ARE allowed to join more than one team! 

But you can invest on a larger scale! Yes, yes, it is possible, Social Media, Archives, Backstory, Illustrators, AMs, Journalists, but we are here too! Teaching has always been your dream? Try your luck by becoming the new Music Mentor. The deadline is on Sunday 7th April 2019, 5pm UTC!
NEW BOOKS AND ARTICLES


♡ ︳AN UNBELEAFABLE CHANCE!
https://worldofnephilim.com/media/article/a3d8ccd1-11b5-4038-925a-8d4a41119bcb

♡ ︳A NEW CHERRY AND A LIMECHANGING OPPORTUNITY!
https://worldofnephilim.com/media/article/1735f16d-6d03-44cc-8a71-8d573920f3ec?reno=ac15f58e-890f-4121-aef6-4933e7b695eb
 

AND NOW FOR A PUBLIC SERVICE ANNOUNCEMENT FROM MAMA BOYSENBERRY

Are you aware that the Social Media Team is recruiting right now?
Do you feel like you are on social media too often? Scrolling through Facebook, favouriting Insta posts? Why not put that scrolling thumb exercise to some site use and sign up for the Social Media team!

All you gotta do is head on over to the SoMe club and click on the club to see how to apply and then send your application to Tziporah Zima, it's ever so simple!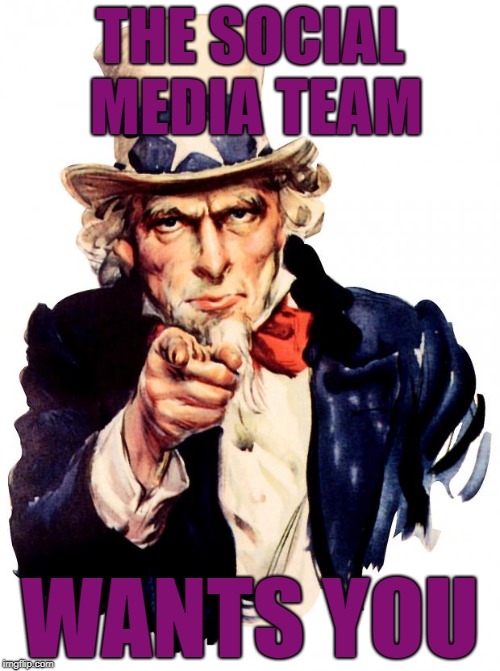 Member of SoMe Team