New looks, new jobs, new seasons, it's all new things for this week's edition of Alicante and beyond as we look at the on site happenings and a little bit of off site stuff as well!
- From :
NEW LAYOUT!
Hello everyone! Welcome to Volume 8 of Alicante and Beyond! As you can see... we have a new layout!! Of course, there will be a period of adjustment as I and my SoMe berries try to make this new coding look a little better but now we can bring you all the best kind of news in brief bits but with lots of things!! So let's go with the Alicante and Beyond news!!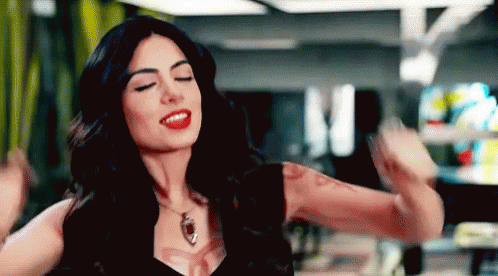 ARTS AND ASTRONOMY
Time to advertise a bit of job stuf going around on the site! Are you interested in Astronomy or Art? Do you like the idea of mentoring people on the stars or even looking up and painting them? Because we have two great leafy positions open and available for applications! If you want to join in, go down to our books and articles section and find the gloriousss greenie article for more information! Apply noooooow and join the great WoN team!
JOBS, JOBS, JOBS!
This Sunday for our regular job show up, we bring you the title of institute job holder! But what are institute jobs? I am so glad you asked!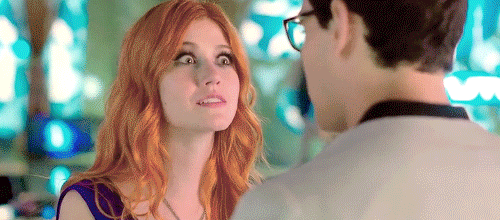 In your institute, you can choose to hold the job of a journalist! This is where you help your red leader make notice board posts and it could be anything! Shadowhunter fandom stuff, on-site gossips, games and quizzes, interviews and much more. There's no such thing as a bad idea! Think this is for you? Then send a fiery FM to your fire red institute head and see if you can join the writer team!
SHADOWHUNTERS RETURN!!
HOLD ON TO YOUR HATS!! Did you know that the Shadowhunters TV series is not done yet??!! Yesss, for all of us avid Shadowhunters fans, the series will be continuing with the final 12 episodes of the second half of the third season TOMORROW! On the 25th of February! In... THE US?!!
Yes indeed, Shadowhunters returns tomorrow in the USA but don't worry Europeans, our time comes soon. No spoilers will be found here, just prepare for some craaaaaazy episodes!
RANDOM GIF!!
BOOKS AND ARTICLES
EVENT: MAD LIBS: RESULTS!!:
https://worldofnephilim.com/media/article/6477bdf0-4fed-43f3-a702-8d0ebb5510ec?reno=44bdeb85-c9ed-484f-9f95-6a7a2ed48f04

♡ ︳GREEN, GLORIOUS GREEN!:
https://worldofnephilim.com/media/article/5f6653e1-0a0f-4feb-aa35-8d024e18bd1a

MUNDANE HISTORY: THE FRENCH REVOLUTION:
https://worldofnephilim.com/library/f4c75e71-b2d5-4e5f-a426-8d10a4bd2bac?reno=db3cc294-419e-45b5-809a-1090d2139255
RECRUITMENT!
That's all for Alicante and Beyond! Rememmber, the So Me Team is currently recruiting and we need some new beans! Go to the Social Media Team Club to see how to apply!