2018 is just about to begin, and everyone is already pinning their New Year Resolutions on the wall. The site is only about 1 month old, but it's worth noting that we all have goals for the new year. Our lovely users have sent their resolutions in to share with you!
- From :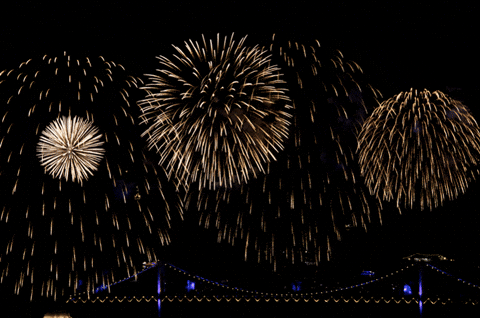 Last week i asked for your New Year Resolution, and i'm so pleased to see everyone sending in their personal goal for the new year. There's not much to say, as i got a bunch of your submissions, and I can't wait to share them. The first person to send in their resolution was our lovely Kieran Shieldgaze!
So my new year resolution is that I need to start focusing more on my mental health - as I'm born in a unaccepting family I feel like I need to put myself first and start to make what I can do to make me proud of myself, not to mention that also I need to trust me more school stuff. Yes, I hate exams so I need to work on that too! 
New Year Resolution: Focusing more on me, as a person. 
Surely a goal i'm sure you will achive my dear Kieran. The next person who decided to send in their resolution was Nola Vale, let's see what her resolution is!
My new years resolution is to stop procrastinating. I have noticed that I procrastinate a lot of important things, this makes my life very chaotic. So from now on, I will actually get out of bed, do my homework and keep everything organized. I want to actually make a great planning, and make sure to stick to it :')
New Year Resolution: Stop Procrastinating.
Wonderful thought. I'm sure we all procrastinate a lot, i'm guilty as charged, but with further ado let's read the next one. It's from our lovely watcher Martjin Lightwood!
My new years resolutions is losing a bit of weight! I've been struggeling with this for a few years now and last year I gained quite much, So this year I will be trying to lose it again!
Wish me luck :)
New Year Resolution: Lose weight
On behalf of the SoMe-team which they're totally more than 2 members of, we wish you the best of luck to achive your goal!
The very last one is from another watcher, Keith Nightsahde! 
My New years resolutions are the next. As first for lose some weight and staying healty. Because now I live a little unhealty. Also because I wanna live more healthy i will first of all quit smoking. What is going well. End of december i had buy a few packs of sigarets and normally now i should had buy more because they are empty but no i keep in track with stopping. I will also going for my drive license because i'm almost 23 and a license will everything make a lot easier. Now that I have work i can do it. Last but not least i will make more time for my friends and keep my job. So yeah i hope i can all do that this year! So this is my list of resolutions for this year!
New Year Resolution: Lose weight, and stay healthy. 
I hope KNOW that you can complete your goal in 2018. Make 2018 YOUR year!
- Eilidh Reyes 2k18
With much love,