HAPPY BIRTHDAY HAPPY BIRTHDAY WE ARE ONE YEAR OLD!! I know I'm late, shush. Welcome to Volume five oooooofff [insert beautiful orchestra music] Alicante and Beyond!!! In this volume we will be looking at some more of the site stuff that has happened in the past week and things on the site worth looking at, including a very special birthday, award updates and some pro tips on examinations, brought to you by the one and only Tziporah Zima and her fabulous boysenberry children! Yes, you two are my children, I don't care if you're older than me Ash!


So, to start us off, WE HAVE A BIG BIRTHDAY!! On Monday, we celebrated our one year anniversary with some special posts, a big Facebook post from us of course, and even a really snazzy looking project from our own Maddie Mahelona! She put together an amazing book in the Archives full of some really lovely quotes and memories from staff and students alike along with special thank you messages from leaders to teams and from Consul and Inquisitors to staff. It was truly a remarkable bit of work with a lot of effort in, so make sure you go down to the books and articles section to take a peek and admire the great work!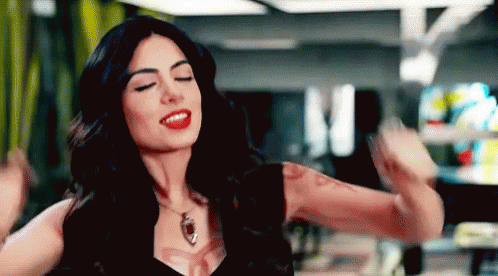 Next on the list is the awards! Yes, you had a reminder about that already but bear with me, for there are some updates! We are getting closer to the end of the year and so this naturally means that we will be closer to getting to our final awards days! This being said, awards posts are beginning to move onward to the voting period so make sure you check your Institute notice boards, the front page box, or head to Volume Four and copy the article links from there to see if you're ready to vote or still have time to nominate! While you're on your Institute articles, don't forget to give a little love to your head and leave a nice comment!


Speaking of the end of times, I mean end of the year... EXAMS!! Yes, I know, the unholy word hath been spoken, but hear me out. Your exams are ready to roll around the corner and some of you may feel a little unprepared for it. This is why we want to give you a good fighting chance with the SoMe Exam Guide! So here's the steps you need to ensure victory in your exams:
Click on Week 11 - Your examinations are found at Week 11 in the year of the lesson you've enrolled on. Remember, you can't do your exam if you haven't enrolled and met all the requirements of the year.
Read the beginning text - This is one that lots of people miss. I know you're eager to get the pain over with but the starting text that your Mentors write will usually contain information you need to know beforehand, some of it is likely to be exam specific.
Answer all the questions - I know it's a no brainer but make sure you answer all of the questions, even the ones you're unsure about. You never know, you might get it right.
Use Google - Search engines are open to you. There's no rule against using them and the information on the internet is at your disposal to make sure you pass with aces!
Focus on answering six right - Feeling lazy? Research six questions or choose six questions you know you'll get right and answer those. Remember, you only need six correct out of ten to pass the year of that lesson
Don't panic - Stress always makes matters worse. If you are nervous, take an easier exam first, talk to the mentors for guidance (not answers) or have a lie down and watch Netflix
Pass Shadowhunter 101 - You better make sure you ace this one!!!!!!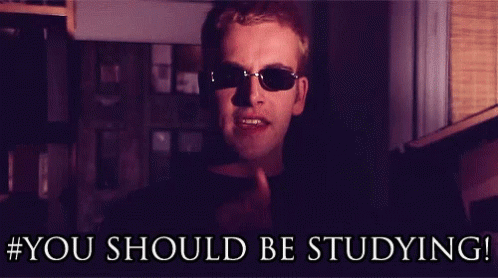 NEW BOOKS AND ARTICLES


ONE YEAR ANNIVERSARY!:
https://worldofnephilim.com/media/article/90f2ce17-73f6-40cb-8a98-8c780c215edc

ONE YEAR ANNIVERSARY | SPECIAL YEARBOOK:
https://worldofnephilim.com/library/dc9c0c15-a6db-425d-b93b-8c780c65e690

ANGELS WALKING ON EARTH!?:
https://worldofnephilim.com/media/article/61ff2c58-25d5-4556-bc76-8c7e69d437ca?reno=697e7bdd-a005-4e67-9d88-acba0f79b3a1

THat's it for this week's Alicante and Beyond! Don't forget to head to your Institute notice board for the awards, check out Madeleine's awesome book in the Archives and also the great return of our beloved Cole Mahelona with the article from his newest salmon, and User of the Week, Ireneus Rousel! Bye bye until next week Shadowhunters!