Time for Volume Nine of the Sunday's Alicante and Beyond blog!! As you can see, we have returned to the regular blog post layout since the last was a disaster. Let's just throw that one into the WoN cupboard of forgotten things and let's have a look at all the new things we have ready for you for this week's article! What's going on in the World of Nephilim? The SoMe Team is here to let you know!


The end is nigh for this WoN year! And with an end of the year, you know what that means... AWARDS! This year is gonna be a joint effort from all of the cherries on top here and there's gonna be a mass site Oscar Awards ceremony! WHOOOO! So better remember to get your best Oscar-worthy dress or suit on! I already know what I'm wearing. If you wish to cast your votes (and perhaps see yourself there just don't vote for yourself) then scroll on down to the articles page to see where the link is OR, just follow it right here and cast a vote! https://surveyhero.com/c/c34f4729
There are three days left so you better be quick!!




In other neeeeeeews, remember that we have jobs jobs and jobs galore up for grabs on the front page box! There are jobs aplenty for those of you that wanna reach out and grab them! Especially social media but for today, we will be highlighting the Institute jobs available! On that lil old board, we have four main teams that need your help! First off is the welcoming teams! These Institute teams are responsible for picking out newly sorted users and making sure they feel at home, while also answering any questions they may have! Next up is DE Teams. Decursio Equestris, not desequesito electicquis, V I E N N A, is the WoN version of Quidditch and every Institute needs members! Let's get these teams started so we can have some seasons and kick some serious butt! In a friendly way. Thirdly, there are event teams, organising little plots for their specific institute either in a topic form or article form! And finally, there's the Journalist team. Responsible for writing the regular notice board posts you see on your Institute's board each week! If you feel up to the task, send an FM to your HoI now and get a grab on one of these great jobs!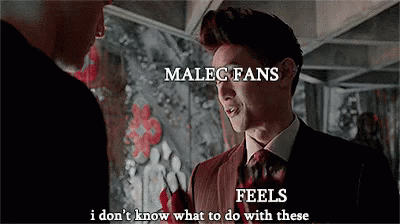 NEW BOOKS AND ARTICLES



DANGEROUS LAMPS?!:
https://worldofnephilim.com/media/article/ab495237-4469-4408-9d15-8d1b2c92fd1f

THE STUDENT OSCARS: VOTING!:
https://worldofnephilim.com/media/article/97b8affd-b47f-4999-a056-8d242710a760?reno=8d39667a-38bc-4b69-9e3b-492068bf6acd

FAMOUS SHADOWHUNTERS: WILL HERONDALE:
https://worldofnephilim.com/media/article/ea0b72b4-6ab1-4da1-b98f-8d2951e299eb?reno=50e90c97-16e4-4e1e-8c43-4a104952c59b
AND NOW FOR A PUBLIC SERVICE ANNOUNCEMENT FROM MAMA BOYSENBERRY

Are you aware that the Social Media Team is recruiting right now?
Do you feel like you are on social media too often? Scrolling through Facebook, favouriting Insta posts? Why not put that scrolling thumb exercise to some site use and sign up for the Social Media team!

All you gotta do is head on over to the SoMe club and click on the club to see how to apply and then send your application to Tziporah Zima, it's ever so simple!