Hello wonderful people of World of Nephilim! Are you struggling a bit with writing your Profile Text, or Backstory? Worry not, this is what this blog is going to be about! However these are only tips, and nothing you need to follow when you are making your own character.
Today I was thinking we could talk about personality, how your character behaves and responds to certain things. Many roleplayers like to make a character that is good at everything and succeeds at the first try whenever they are new to something. Now I am not saying this is wrong, I am just saying what I myself like, and I personally like to add a flaw to my character. This can be a weakness, or a thing they are afraid of, or do that they shouldn't really do. For example, you can add that they are afraid of hurting people, so if they come into a fight, they will then do a bit less than they can, because they don't want to hurt the person they are in the fight with.

A thing I've seen a lot is that people tend to make overly friendly or hostile characters, being that they at all times are friendly, or at all times are hostile. I would like to give the tip of doing it a bit differently, make them balanced, so that they are friendly at times, but sometimes also they are not too friendly. An example can be that your character is against people who keep secrets, because a family member might have kept a secret so big that when it was revealed it split up the family, and your character thinks all secrets work like that. Or maybe they are friendly to any person who has a smile on at all times, because they think that they are happy, and then they too get happy, thus more trusting. These are just a few tips, and are in no way required to follow, just a little something I thought I'd share with you all. Have a wonderful day further!

Please tell me what you thought in the comments, as I really appreciate feedback on what I can do better or what I am doing well! If you have something that you are wondering how to do, you can always send a Fire Message to me, and I'll see if I can fit it into the next blog I write about this!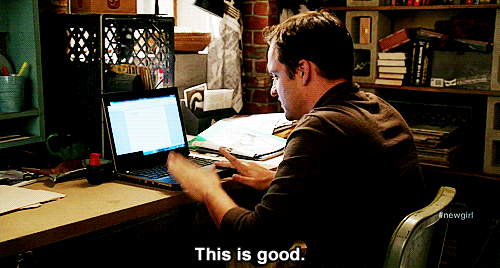 Barnesul Sandelnu
&
SoMe Team